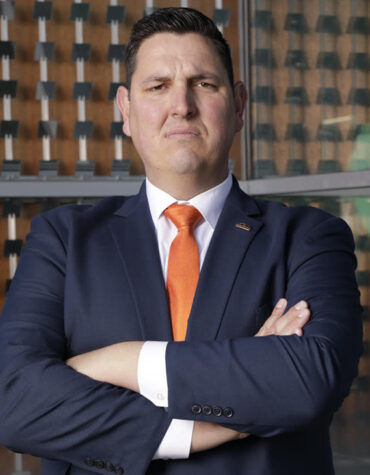 Chad Schaub
Attorney
Attorney Chad Schaub a.k.a. "Guero Gigante" is co-founder and managing partner at Bighorn Law. He gets the nickname Guero Gigante because he is 6'7″. Chad is a sixth-generation Arizonan and loves this great State, the history behind it, and his great pioneer heritage.
Chad graduated Magna Cum Claude from Arizona State University, W.P. Carey School of Business and received a degree in Business Administration. Upon graduation at Arizona State University, Chad was nominated and selected for the Outstanding Student Award of his graduating class for leadership and academics. Chad later attended law school and received his Juris Doctor and is licensed to practice law in the state of Arizona.
Before attending law school, Chad successfully started several businesses and gained significant experience in business organization and management. One of Chad's businesses was an insurance agency. While running and growing that business, Chad gained deep knowledge of the claims processes and learned valuable techniques in dealing with insurance companies and maximizing his clients payouts. Chad's previous experience and background ensures his clients get the maximum settlement. Chad has no limits when it comes to offering his client the best service and representation possible. Chad clients' successes are evident in our high customer satisfaction reviews.
Chad loves being an attorney and helping his clients win big, but he is also a devoted family man. Chad is married and the father of 5 amazing kids. His family is the center of his universe. He enjoys working for his clients almost as much loves hanging out with his kids. If he is not in the office, he is with them enjoying the outdoors or riding motorcycles.