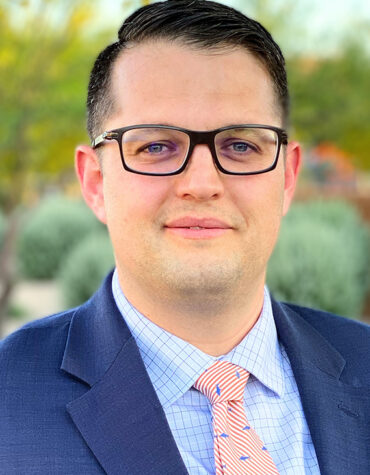 Eric Jeide
Attorney
Eric Jeide grew up in a small farming town in northwestern Wyoming. As the youngest of seven children, Eric's childhood consisted largely of tag-team wrestling matches, makeshift tree swings, and general mayhem at every turn– never a dull moment! After living most of his life in the Mountain West, Eric moved to the Valley of the Sun in 2009 with his wife and kids.
Before joining the Bighorn Law family, Eric worked for a large insurance company defending their insured's against personal injury lawsuits. He saw first-hand how insurance companies callously deny legitimate injury claims. Eric believes his clients deserve better treatment from insurance companies and works hard to ensure his clients obtain fair compensation for their personal injuries.
When he's not working, Eric enjoys singing, cooking, and spending time with his wife and four children hiking, riding bicycles, and exploring the desert.